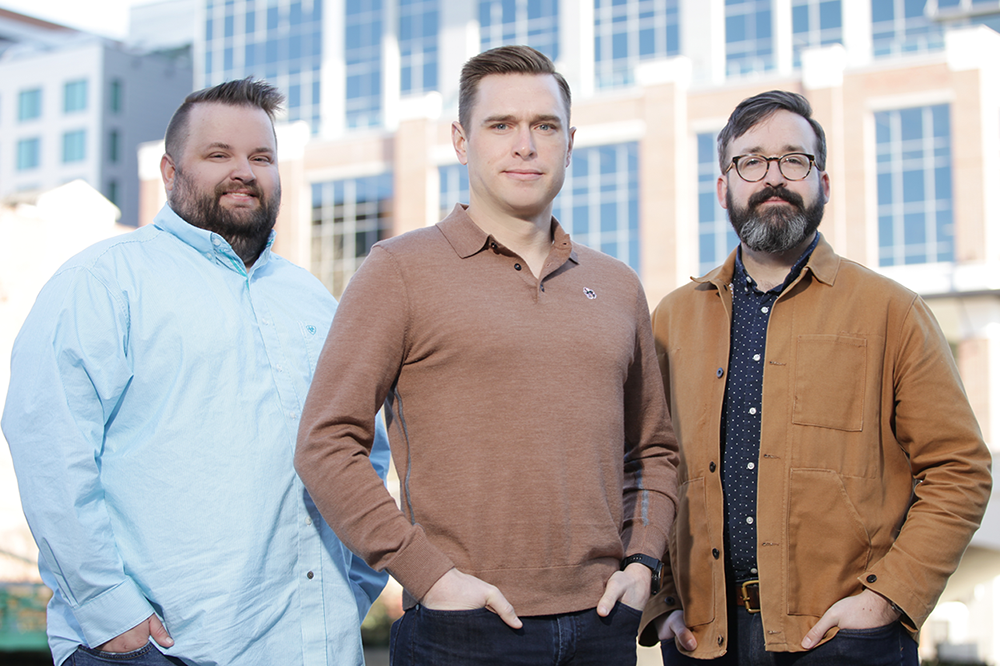 GEM Mining Names Key Finance and Marketing Positions
GREENVILLE, S.C. – GEM Mining, a privately held, institutional-grade Bitcoin (BTC) mining company in Greenville, SC that owns 32,000 miners, today announced the appointment of John Oldham to director of data analytics, Justin Thompson to director of marketing, and Ryan Irvin to controller.
Prior to joining GEM Mining, all three were employees at Lima One Capital, a company founded by GEM Mining's CEO John Warren and COO John Thompson.
John Oldham joins GEM Mining as director of data analytics. Previously, John Oldham was the senior financial analyst at Lima One Capital, leading the company's corporate planning initiatives and M&A efforts. John received his M.S. in Finance from Georgetown University's McDonough School of Business and a B.S. in Economics from Presbyterian College.
Justin Thompson has been named director of marketing at GEM Mining. Thompson began his career at Lima One Capital as the Director of Marketing. He then transitioned to Director of Inside Sales, building the top producing sales channel at the company. Justin received his B.A. from the University of Mary Washington.
Ryan Irvin was appointed to controller of GEM Mining. Irvin began his career at Lima One Capital as the Staff Accountant, rising to the role of Assistant Controller. Ryan earned his B.S. in Accounting from North Greenville University.
"I am thrilled to welcome John, Justin, and Ryan to the GEM Mining team," said John Warren, CEO of GEM Mining. "It will be great to work with them again and I know that their experience, skillset, and drive are particularly well suited for this fast-paced and exciting industry.  As GEM Mining continues its fast-pace growth, we will continue to hire amazing employees that share our core values."
In addition to this hiring announcement, GEM Mining recently named Joe Poore as Chief Financial Officer and John Thompson as Chief Operating Officer.
About GEM Mining
Headquartered in Greenville, SC, GEM Mining is a privately held, institutional-grade Bitcoin (BTC) mining company focused on maximizing equity returns for its investors. The company is led by five founding partners, who have been building the foundations for the blockchain and cryptocurrency company since 2017. With more than 50 years of executive leadership across various national and multi-national companies, the partners have managed over $3 billion in investments and have executed multiple, profitable exits. For more information about GEM Mining, see gemmining.com.